James and Shobha Mendonca Endowment Lecture on Poetry is an annual feature and one of the important programmes of Kavita Trust.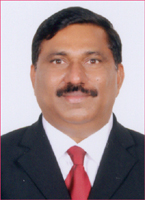 James Mendonca
James Mendonca is residing in Dubai. He is an entrepreneur for the last 23 years. Completing his schooling in Mangalore and his Engineering Degree in Malnad College of Engineering, he started his career with Canadian MetChem in the Kudremukh Iron Ore Project. In 1979 he moved to Dubai and worked for prestigious companies as Consulting Engineer. He established M/s Reliable Fabricators LLC in 1988 in Dubai and other successful enterprises which have given employment to over 700 people.
He served as a founder member and later as president of Mangalore Konkans, a non-profit and charitable organization. He was instrumental in starting Kanara Entrepreneurs Ltd established with the objective to support, nurture and encourage budding entrepreneurs.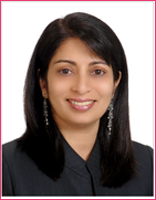 Shobha Mendonca
She graduated from St. Agnes College, Mangalore, with a degree in Commerce. An active sports person, she won the prestigious Mysore University Sports Championship in 1981 being the team captain. In 1982, Shobha married James Mendonca and moved to Dubai. She continued her sporting pursuits in her adopted home and was the undisputed Ladies Table Tennis Champion from 1983 to 2001. In her professional life, Shobha worked for various multinational organizations in Dubai. In 1999 Shobha took over the management of Middle East Factory LLC with the encouragement of her husband.
Shobha is currently the President of the Dubai Chapter of Kanara Entrepreneurs Limited that fosters entrepreneurial spirit amongst members through innovative plans and goas.
Shobha owes part of her success to her husband James Mendonca and the couple is blessed two children - Shawn and Samantha. James and Shobha are prominent members of the Mangalorean community in Dubai and are active working for the welfare of the community. With ever ready nature to help those in need they are known for their philanthropic disposition particularly for educational and medical needs.